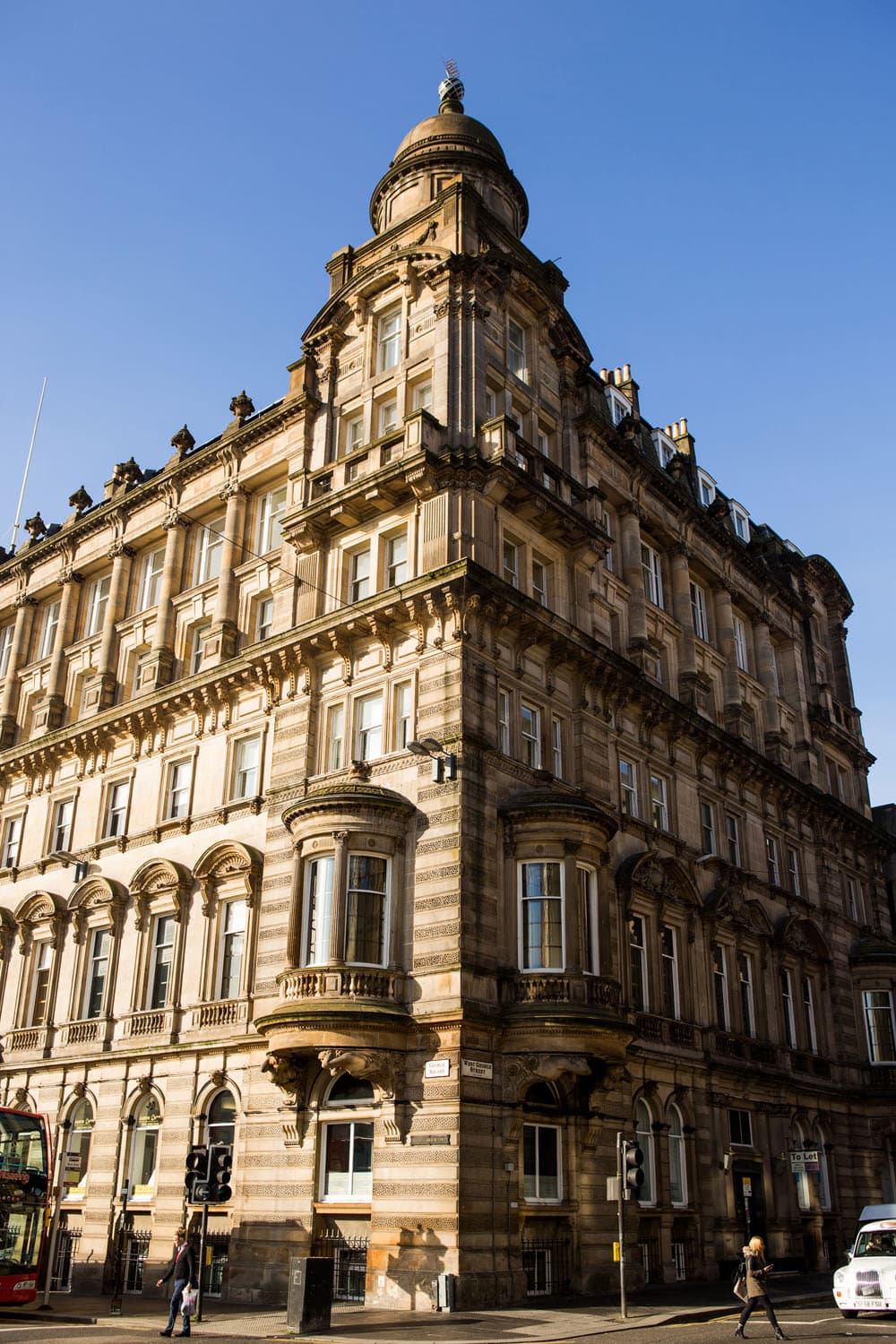 The Merchants House of Glasgow
Here at Really Delicious we are thrilled to be working with some of Glasgow's finest venues including the elegant and centrally located Merchants House.
We spoke to Event Manager Nancy to get the best inside information on this charming venue.
What sort of events would you recommend Merchants House for?
Meetings, Conferences, Seminars, Lectures, Q & A sessions, Debates, Retirement parties/ dinners, Private events, birthday parties, all-inclusive weddings, wedding ceremonies and dinner, wedding ceremony hire only. Memorial services, funeral teas, christening, communions, baby naming ceremonies, Graduations dinners and parties, Dinner dances, Conference dinners. Photo shoots, Filming, Market stall events, Exhibition space – our list is continual, if we can do it, we will.
Do you have a favourite venue feature?
So much to choose from! Our moto on the ceiling is a favourite though as I think it reflects the service and quality of event that you receive from hosting your event here
Toties redeuntis eodem means "So often returning to the same place".
Which our clients frequently do. ?
Any especially lovely areas for couples to have pictures taken? Our roof top for couples only shots overlooking George Square, best view of the Square! and our sweeping marble staircase for a group photograph
What is your minimum/ maximum capacity?
2 – 200 depending in the nature of the event
How far in advance would you recommend booking?
Oh gosh, we all like advance bookings! If hiring for a wedding or special dinner event then at least 8 months – 1 year, or more, but we do usually have last minute availability and will be happy to accommodate where possible if the client has flexibility
Are there any especially busy periods?
Not necessarily, we are busy all year round and can have as many bookings in January as June
Is there something which makes your venue especially impressive?
I personally think our whole venue is impressive, but our charitable donations to the city of Glasgow make me exceptionally proud – every time someone hires our venue, be it for a large or small event the profit goes back to the charity of the same name The Merchants House of Glasgow – we are one of the oldest social enterprises in Scotland.
What would be your perfect three course event menu?
I'm a bad person to ask, as I could eat fish or seafood for starter and main, throw in some Halloumi, toasted seeds and nuts followed by cheese I'd be happy – I would love to see what someone created for me…
However, if I was creating for a client or a gathering then I'm timeless in my thought process;
I would recommend a cold fish starter, beef or lamb main course and without exception a great cheeseboard, with loads of biscuits and interesting cheese, some nice chocolates/ Scottish tablet on the side for that sweet hit and a good glass of Port or Single malt whisky to accompany.
And obviously just as good on quality and interest a vegetarian/ vegan option for those who do not eat my choice as above. Interested? Check out their website.
Next post in category