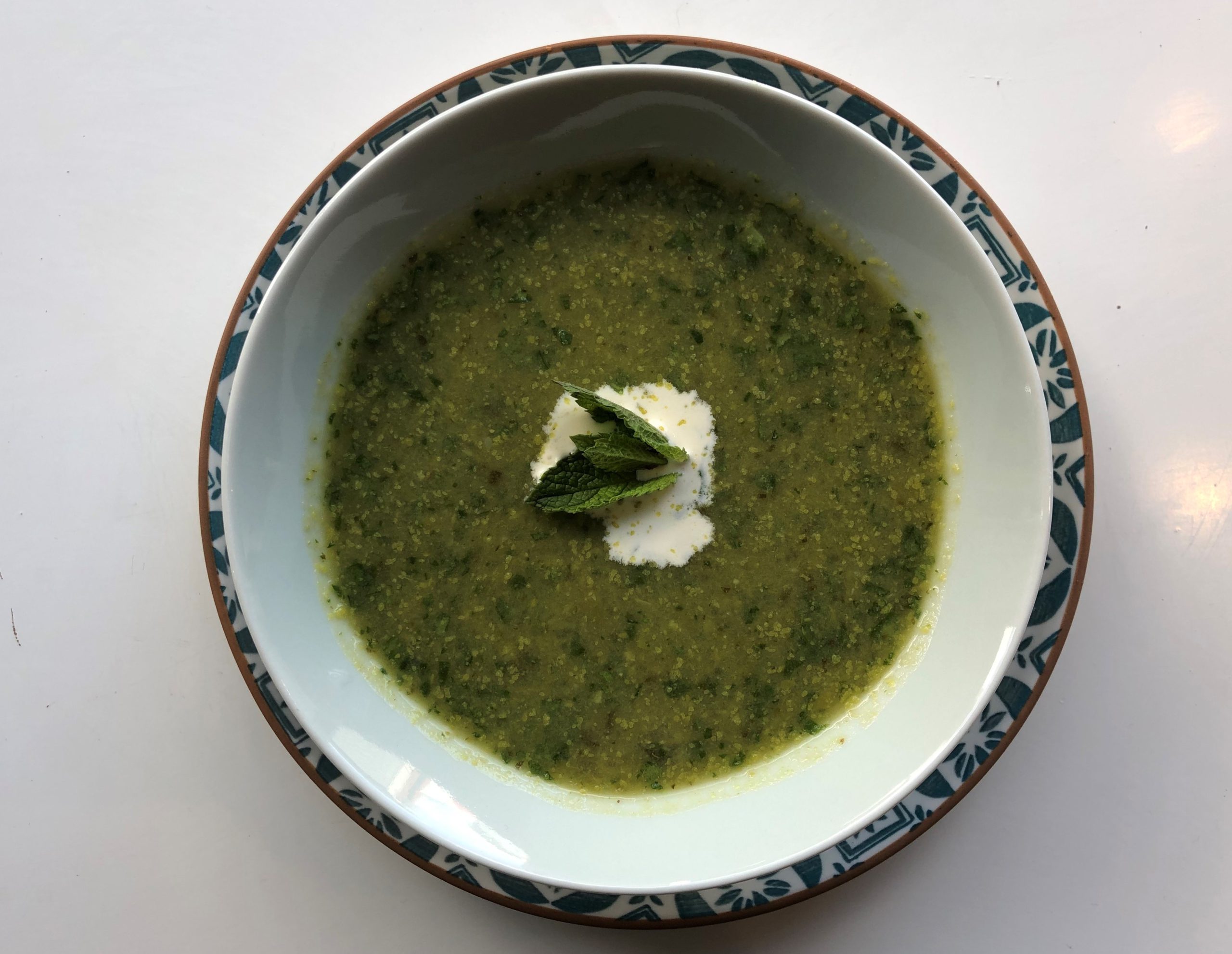 Summer Pea, Mint & Courgette Soup
Vegetarian, gluten free
Serves 6-8
Ingredients:
olive oil
1 medium onion, roughly chopped
2 large courgettes, chopped,
2 garlic gloves, chopped
1 bag of spinach
1 small handful of fresh mint
1 x bag of frozen peas
1 x litre of vegetable stock
salt & pepper
crème fraiche (if desired)
Method:
Heat a small drizzle of olive oil in a large pot. Sauté onion, garlic & courgettes until softened (approx 10 mins).
Add frozen peas and stock, bring to the boil and simmer for 15 mins.
Remove from the heat, add the mint and spinach and blitz with a hand-held blender.
Return to the heat for a couple of minutes and season to taste.
Serve. If desired garnish with a drizzle of olive oil, a small drop of crème fraiche and a small mint leaf.
Voila! A really easy, really delicious summer soup!